I was honored to be recently interviewed by The Guardian newspaper in a full-page spread about raw food.
What an honour to be able to get such great coverage for healthy eating the raw way in the mainstream press!
Big thanks to the lovely journalist Mary McKay for the opportunity and for getting the raw word out.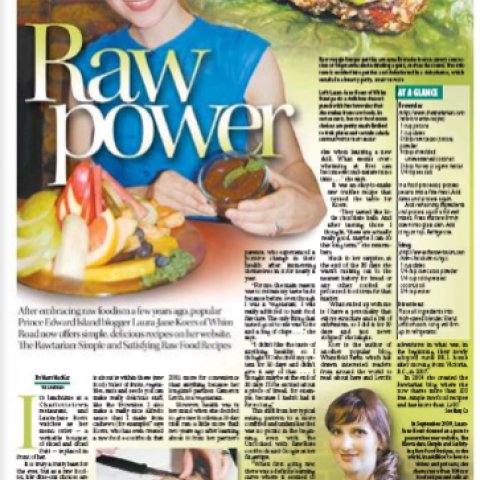 You can read the full article at The Guardian website.