Become a Member
Want more Rawtarian recipes, ebooks, uncooking video tutorials, a private forum and more?

You're Invited to The Rawtarian's inner circle, affectionately called "The Rawtarian's Kitchen"
Laura-Jane The Rawtarian's Bio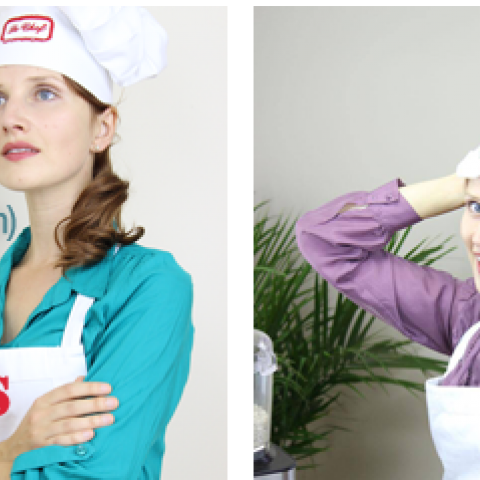 Laura-Jane The Rawtarian creates simple, satisfying raw food recipes. If you don't know who she is then why are you here? LOL. But seriously, she is known for her SIMPLE, SATISFYING raw recipes. And she's a straight talker. And that's about it!
Woohoo! You've found my secret raw food hangout.
How does this work?
Become a member of "The Rawtarian's Kitchen" (TRK)- this is the "members-only" area of my website, which contains every single eBook I've ever created, over 20 lengthy raw food video tutorials that you've never seen before, a private forum, members-only recipes, online courses and much more.
It'll cost you $4.95 for your first month. During this month, you can download everything, watch all the videos and just be generally giddy at how you got everything I've ever created for, like, five bucks.
30 days later, you'll automatically be billed for another month of TRK goodness at the regular price. BUT if you don't want to stay a member, you can cancel at any time, no questions asked. It is my hope that you'll stay on for at least another month or two, but you can cancel your membership at any time.
(Also, I offer a 30-day money back guarantee, so you might as well just check it out! And if you hate it, then just email me at lj@therawtarian.com asking for a refund and I'll be like, "Here ya go! Refund!")
What you'll get
Well, I kind of already went over that above! But basically, it's everything I've ever created, hours of new video footage that you've never seen, excusive members-only raw recipes, all my ebooks (including my newest one, "Dinner - Rawtarian Style" and some older goodies, like "Too Good To Be Raw: Desserts"). Plus, it's a fun, private place to hang out and talk raw in the private forums and such.
Hello, as I said before, Money Back Guarantee
You no like? I give you money back. Simple! (And possibly satisfying.)
Yours truly,
P.S. Yup, everything I've ever created for five dollah. Just click the link below to join my inner circle.
Come on down!
Includes the ebooks, videos, forum, courses and whatnot!
Get that crazy $4.95 deal
Enjoy raw goodness.
---
$19.95USD
per month