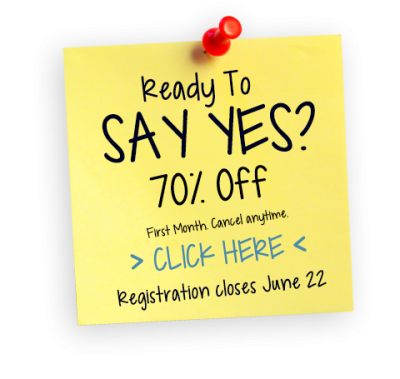 Raw Food Summer Challenge Sale - 70% off special
I am doing a crazy 70%-off thing where you get everything I've ever made for, like, seven bucks for your first month. That includes my summer raw challenge, all my ebooks, hours of member-only videos, private forum, meal plans, etc. This ridiculous sale is only on for a few days (ends Fri, June 22), so best check it out if you have a sec! Here's the link! www.therawtarian.com/summer
We all want to create better habits and do right by our bodies. And now is the perfect time to set the tone for your summer season. If you've experimented with raw food in the past, you know how good it makes you feel and look. But we could all use a little extra focus and simple tips and tricks to make the right changes that last.
Are you ready to see the benefits of a summer raw challenge? This program is for you if want to lose extra weight and start making healthy habits that will last all year and give you quick results. This challenge is perfect if you are busy and looking for maximum impact and results.
This summer challenge is for you if:
You want to feel more energetic.
You want to look and feel light.
You want to lose unwanted weight.
You have a busy lifestyle.
You'd like to crave healthy foods but don't know how.
You want to wake up energized.
You want to avoid unwanted weight, health challenges and junk food cravings.
Find out everything you want to know about the summer challenge here: www.therawtarian.com/summer