Say goodbye to extra weight and hello to extra energy.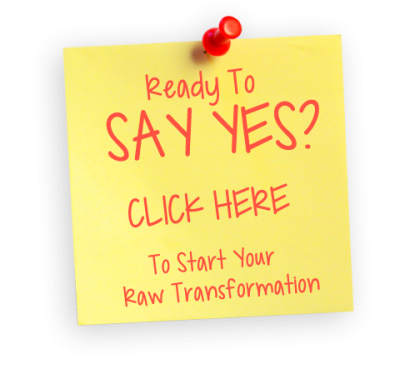 Get down to your natural weight. Get the raw glow.
We all want to create better habits and do right by our bodies. And now is the perfect time to set the tone for the next phase of your life. If you've experimented with raw food in the past, you know how good it makes you feel and look. But we could all use a little extra focus and simple tips and tricks to make the right changes that last.
Are you ready to see and feel the benefits of raw food? This program is for you if want to lose extra weight and start making healthy habits that will last all year and give you quick results. It's perfect if you are busy and looking for maximum impact and results.
This is for you if:
You want to feel more energetic.
You want to look and feel light.
You want to lose unwanted weight.
You have a busy lifestyle.
You'd like to crave healthy foods but don't know how.
You want to wake up energized.
You want to avoid unwanted weight, health challenges and junk food cravings.
Includes $900 of free bonuses, including ebooks, 70+ exclusive videos, recipes, courses, members-only community and more
You'll get a unique combination of raw resources to help you easily stick with raw to get the results you want. More than just shopping lists, there are literally dozens of raw resources and benefits included (including integrated video footage of The Rawtarian guiding you along, exclusive easy members-only raw recipes, all of The Rawtarian's ebooks, online courses and guided challenges, handy shopping lists, an optional online community and more) - excellent value here in a wide-variety of formats to suit your busy lifestyle.
Check out the image and table below for details: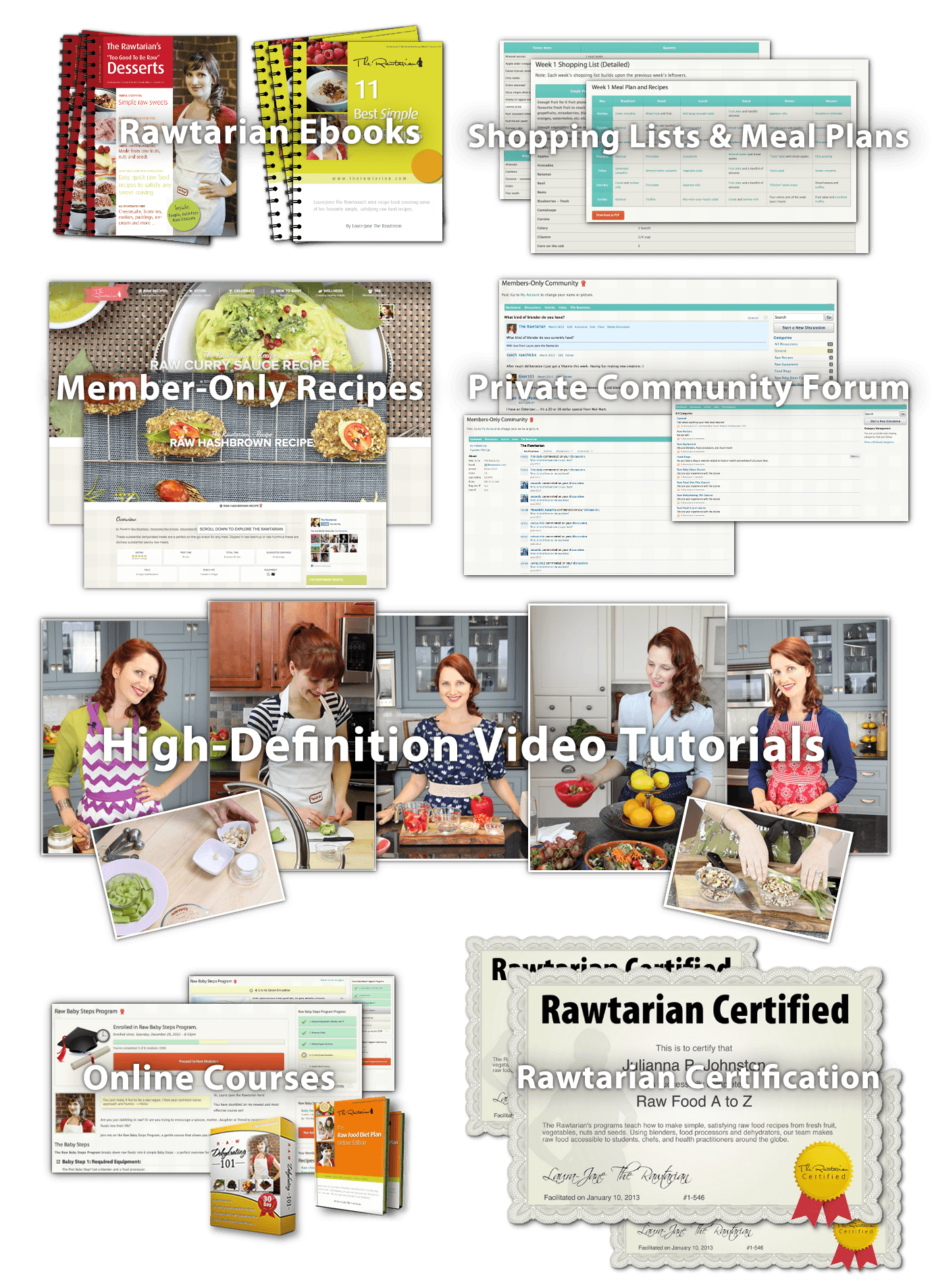 What You'll Get
Normal Price
Included in The Rawtarian's Kitchen?
Low-Fat No Fuss Raw Vegan Cleanse

Raw vegan meal plans and shopping lists for a clean raw reboot .

(worth $39)
Fresh In Ten Ebook

45+ easy, fast delicious fresh vegan recipes ready in ten minutes or less!

(worth $30)
Let Them Eat Raw! Cake Ebook

The Rawtarian's best cake recipes: creamy freezer cakes, moist refrigerator cakes and warming pies.

(worth $19)
Raw Around the World Ebook

The Rawtarian's best savory international raw recipes: Mexican. Asian and Italian dishes

(worth $19)
Dinner - Rawtarian Style Ebook

22 simple, satisfying savory recipes, including mouth-watering soups, salads and hearty, filling entrees

(worth $19)
Too Good To Be Raw: Desserts Ebook

Whip up guilt-free raw desserts quickly with these 28 simple, satisfying raw dessert recipes

(worth $19)
The Rawtarian's Raw Staples Recipe Ebook

40 of the simplest and most satisfying raw food recipes, including breakfasts, lunches, dinner, smoothies and snacks

(worth $19)
Raw Cracker Starter Kit Ebook

Raw crackers step-by-step - flaky and light

(worth $9.95)
Raw Dehydrating Staples Recipe Ebook

33 of the absolute easiest and tastiest raw dehydrator recipes.

(worth $19)
Raw pantry shopping lists

Stock your pantry with the raw essentials. Cost effective, buy only what you actually need

(worth $17)
30-day raw food meal plan

including realistic recipes and actual photos (available format: online and/or PDF format to take with you)

(worth $39)
Optional: Rawtarian certification for raw chefs, teachers and trainers

Become a health leader in your community with Rawtarian certification and resources

($399 value)
100+ members-only recipes in Rawtarian format

Includes recipes, photos (plus the 100 Rawtarian classics)

(worth $99)
70+ members-only raw tutorial VIDEOS

Over 250 minutes of never-before-seen close-up, intimate, high-definition raw video tutorials and motivation from The Rawtarian in her personal kitchen (over 70 members-only videos)

(worth $99)
Printable PDFs for members only

Customize your own raw recipe book with over 190 simple, satisfying printable raw food recipes

FAVORITE FEATURE
Online course: Raw Baby Steps Program

6 new online training modules - easy to learn in bite-sized steps

($69 tuition included)
Online course: 7-Day Raw Summer Challenge

Take the 7-day raw challenge this summer.

($69 tuition included)
Online course: 30-Day Raw Food Diet Plan

13 new online training modules - easy to learn in bite-sized steps

($129 tuition included)
Online course: Raw Dehydrating 101

8 new online training modules - easy to learn in bite-sized steps

($129 tuition included)
Rawtarian's 11 Best Simple Recipes Ebook

Perfect for beginners: breakfast, lunch, dinner and dessert

BONUS
Raw Condiments Recipe Ebook

10 useful raw condiment recipes including savory (ketchup, white cheese sauce, pesto, pizza sauce etc) and sweet (strawberry sauce, whipped cream etc) + more

BONUS
Online course: Raw Food A to Z

20 online training modules to take you all the way to raw master

(BONUS $199 tuition value)
Members-only forums

For raw Q&As, friendships, appliance recommendations and recipe sharing

BONUS
Monthly raw food challenges

Friendly members-only monthly raw food challenges for accountability and support

FAVORITE FEATURE
INVESTMENT

Save over $1100 and transform your life, mind and body.

Valued at:

$1257.95

$19.95 per month. Cancel anytime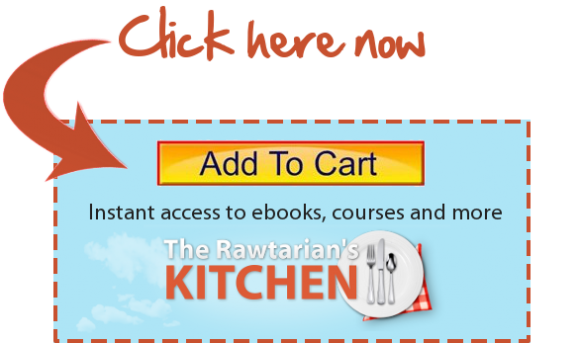 Frequently Asked Questions:
Q: There's a LOT of information inside the The Rawtarian's Kitchen. How much will it cost?
Get access to every recipe, course, ebook and resource right now. For way less than the cost of a 1-day raw food course, you'll be tapping into the easiest, most satisfying raw food recipes and resources to make your raw journey easier and quicker from the comfort of your own home. Honestly, it's a no-brainer.
Q. Can you subscribe for one month, download everything and then cancel?
Yes. Download and keep what you want, even if you cancel. No questions asked.
Q. Can you get a refund if you decide this isn't for you?
Yes, absolutely. The Rawtarian offers a full 100% refund within 30 days. No risk here.
Q. What are other people saying about The Rawtarian?
Laura-Jane The Rawtarian has been creating raw resources, ebooks and courses since 2009. Below is a tiny selection of the hundreds of emails, testimonials and life-changes she has been a part of. And she'd love to help you take the next step on your raw journey.
Feedback from "The Rawtarian's Kitchen" Members: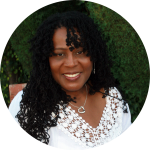 "I couldn't believe all the choices available and how incredibly easy the recipes were. I've lost 30 pounds and I attribute a lot of that to the ease and variety of following the Rawtarian plan. Thank you Laura-Jane for providing tasty, healthy choices that make the raw lifestyle easier to follow."
-Michelle Laron Bryant, Training Supervisor, Rancho Cucamonga, California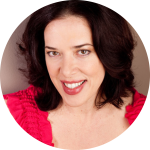 "I was so frustrated with other raw recipes involving what seemed like 5,000 items! The Rawtarian recipes are elegant and easy. Somehow, I always seem to find myself going back to them in my recipe lists and choosing them over other raw recipes. The video tutorials that come with membership really made me feel excited about preparing the food, and I find Laura-Jane so engaging it's like having a funny, sassy friend in the kitchen with me."
-Darla Wigginton, Actress & Singer, San Francisco, California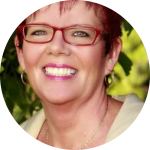 "Downloaded the raw recipe package - and quickly made the raw alfredo sauce over zucchini noodles. It was so tasty. I can't believe how much better I feel since taking up the raw lifestyle. Unbelievable!!"
-Arlene Mack, Artist, Moose Jaw, Saskatchewan, Canada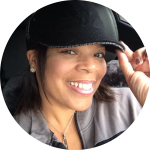 "I've been preparing the recipes with ease (thanks to The Rawtarian's simplistic ingredients!) Now that I'm a member and have access to the meal plans, recipes, and videos (which I watch more than TV now days), I have already benefited tremendously."
-Yvette McCoy, Upland California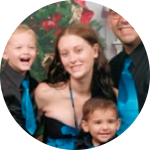 "I made The Rawtarian's raw caramel candies and thought I had died and gone to heaven! Both my husband and my boss LOVED them and have been asking for more. Thank you so much for the easy and delicious recipes."
-Ruth Sigela, Texas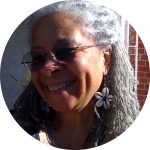 "The Rawtarian website and membership has helped me as I transition to a raw food lifestyle. Laura-Jane's recipes support me and invite family members to eat with me."
-Linda Boone, Los Angeles, California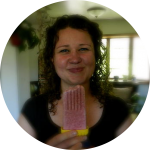 "Just wanted to pat The Rawtarian on the back and give her a big hug, from one raw foods chef to another. She does great work and inspires people, and we need more like her out there. I love her books."
-Andreea Fegan, Raw Food Chef and Owner, Little Bites of Joy, New Jersey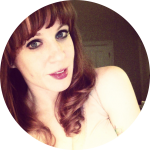 "I struggled for a long time with the viability of going raw, and Laura-Jane The Rawtarian's recipes have made it completely doable and simple, even. Not to mention delicious. I appreciate her being down-to-earth, personable, and really just putting everything she knows out there for all of us to benefit from in a wonderful, captivating format."
-Anjou, Designer, Portland, Maine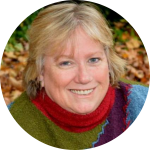 "When I first started exploring raw foods somehow by great luck I found The Rawtarian. With her fresh and easy approach it is delightful to learn from her. I am eager to keep experimenting with all kinds of dishes. I am wowed by just how easy Laura-Jane makes the process. Watching the member videos really takes the guesswork out of the food preparation procedures plus explaining clearly what ingredients to use."
-Linda Healy, now a Certified Raw Food Teacher, Salt Lake City, Utah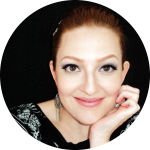 "The Rawtarian's recipes are simple to prepare and as I tried them out I discovered they were DELICIOUS!! I have no desire to eat junk anymore, and I love to prepare your simple and super delicious recipes."
-Karina DeAquino, Owner, Alter Ego Makeup, Brazil

About The Rawtarian: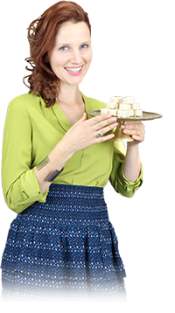 Laura-Jane The Rawtarian is a leading creator of simple, satisfying raw food recipes.
Laura-Jane is the host of The Raw Food Podcast, the author of Cook Lively, and has spoken at the BlogHer Food Conference in Miami, FL and the Canadian Food Bloggers Conference in Vancouver, BC. Her recipes have been featured in the National Post newspaper, Vegan Life magazine, and The Huffington Post. Her recipe apps, books and raw-related resources have made raw food easier to incorporate for thousands around the globe.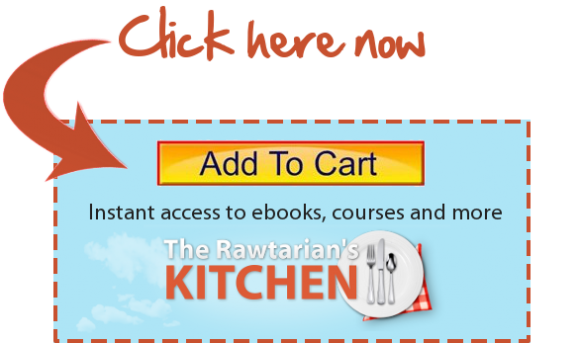 100% RISK-FREE - 30-Day Money Back Guarantee
Wondering whether The Rawtarian's Kitchen can help you reach your goals?
Register below and start now totally risk free. Wondering whether you'll be satisfied with your results? Simply cancel within the first month and receive 100% of your investment back, guaranteed. No questions asked.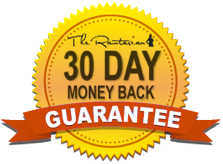 Ready for The Rawtarian to take you towards a lighter, more energetic you?
You can WIN when it comes to your raw journey.
And remember, The Rawtarian offers a full 30-day money-back guarantee. No questions asked.
Join today and find out for yourself how transformative raw can be.
Get Instant Access
Get free from processed food
Get free from the extra weight
Get private support from The Rawtarian
Get started now
$19.95

USD
Per month, cancel anytime.