How to go raw right now can be simple. If you want it to be!
Deciding to switch to a raw food diet is one of the best things you can do for yourself, but figuring out how to go raw can be intimidating if you don't go in with a game plan. (And if you overcomplicate things!)
Odds are you are curious about the benefits of raw food—which include an abundance of energy, clarity of mind, and a healthy body-inside and out. But where do you begin? Do you have to go 100% raw right away? Will your entire diet be comprised of salads and carrot sticks? (Answer: no!)
You don't have to go raw overnight.
To have the best success learning how to go raw, and to allow your body to transition smoothly from a Standard American Diet (SAD) to a healthful, satisfying raw diet, you should go raw in phases.
The simplest way for most people to start going raw is to initially replace one meal a day with a raw meal and build up from there.
You don't have to buy expensive equipment.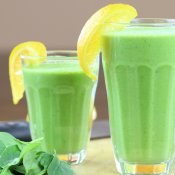 You don't have to rush out and buy a bunch of new raw kitchen equipment right away—there are plenty of simple raw options to start with that will make learning how to go raw exciting (yes, EXCITING) and achievable!
If you have a blender and a good kitchen knife, you can get started right now. Beginning your day with a big green smoothie will change your life, and make kicking your coffee or sugar-cereal habit painless. Your cells will rejoice and your body will respond immediately, kicking toxins out of your body while giving you immense energy and a healthy glow. :)
It gets easier.
It is amazing how quickly the body responds to receiving the fuel it truly wants. You'll find that you start craving more whole, raw foods and less of the processed junk that so many of us have spent our lives eating.
Salads become exciting and enticing as you discover new fruits and vegetables, and nuts and seeds can add versatility and dimension that make old recipes seem new.
Fresh fruits, simple nut pates, fresh vegetables and easy raw dressings and dips will replace your old processed snacks and lunches, and you will stay full and satisfied longer!
It all starts with one recipe, one meal, one bite. Today.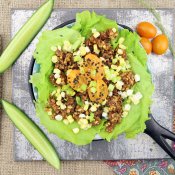 If you really want to know how to go raw, it's simple: start now.
Browse through my raw recipe database, make a rough plan of what your raw food meals will look like for the next week, and write your shopping list. Eliminate foods that are counter-productive to your overall goals, and get started on your amazing journey to a healthy, satisfying lifestyle.
Your body will thank you!