Are you the type of person who likes to play jokes on April Fool's Day? If so, then congratulations! If not, then instead of a joke, try something a little different on April 1st. Why don't you "surprise" someone with one of these raw desserts?
Read on and find out why each dessert is so surprising...
Raw Sweet Kale Cheesecake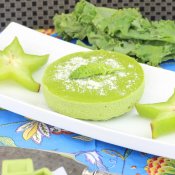 After your guests (friends, family?) finish off their slice of Raw Sweet Kale Cheesecake, shock 'em with the news that kale is the main ingredient! Watch their jaws drop as they process the news. Kale? That leafy green vegetable that no-one ever eats? (Except raw vegans, of course!)
Kale is what gives this cheesecake it's crazy green color. And it does NOT make the cheesecake taste green. It is sweet and delicious, and the texture is creamy (thanks to the cashews and banana). Plus, it's totally gorgeous. So, this April Fool's Day, serve it with confidence. Then drop the kale bomb after the last crumb is gone!
Raw Brownies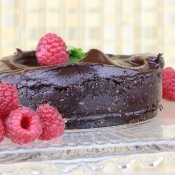 Here is another surprise dessert to whip up for April Fool's Day. Why are these Raw Brownies such a surprise? Because these brownies are are actually good for you! With the decadent chocolate-y taste and chewy texture, you'd be forgiven for thinking these are 'real' brownies. Not! Pecans, dates and coconut are the healthy ingredients in this recipe. No sugar, no butter, nada.
Make a batch of these brownies and you'll agree. These are the ultimate healthy treat that will fix your chocolate itch... without guilt!
Raw Cheesecake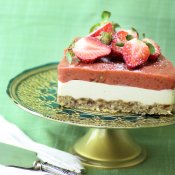 Here's a classic raw cheesecake that will fool anyone into thinking it's the 'real deal.' This cheesecake is so rich and decadent, you'll be surprised that there is no dairy in this recipe! Well, you won't be surprised, but your guests will! After you tell them they are eating a raw, vegan cheesecake (cream cheese free!).
Instead of a cream cheese filling, this recipe uses cashews, coconut oil and agave (or honey), plus lemon juice and vanilla. See, no dairy! The crust is also divinely delicious as macadamia nuts are its primary ingredient. Yum!
Make one, or make all three!
Each one of these desserts is so good, another (pretty much predictable!) surprise will be if there is any left for the next day!