Does your raw cake or dessert need a little extra oomph? For chocaholics, there's chocolate icing. For purists, check out the plain frosting or the whipped cream. And for the carrot cake addicts, there's the best raw cream cheese icing ever!
So, next time you whip up a cake, try one of these rawkin' toppings!
Raw Frosting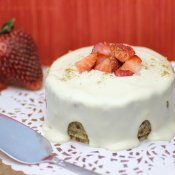 Use this Raw Frosting anywhere you need just a basic creamy frosting or whipped cream. Its subtle (not overly sweet) flavor is best paired with more 'exciting' flavors, like raspberries or pineapple or whatever you can think of, really!
This recipe does require sunflower lecithin (this gives it its nice fluffy texture) and needs to be chilled for at least 3 hours.
Raw Chocolate Icing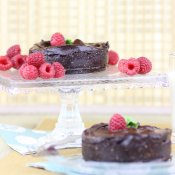 This Raw Chocolate Icing is the answer to your prayers... if you're praying for the best ever smooth, chocolate-y and delicious chocolate icing! Super easy to make, this icing is also ready to use as soon as you make it - no chilling required.
Only four ingredients required for this dee-lish chocolate icing. So make a batch and prepare to fall in love!
Raw Cream Cheese Icing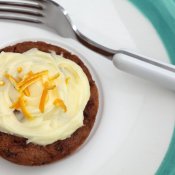 This Raw Cream Cheese Icing is the perfect partner to raw carrot cake. It's everything a cream cheese icing should be: smooth, creamy & divine!
Coconut oil is the key ingredient in this recipe (makes the icing firm and spreadable).
Raw Whipped Cream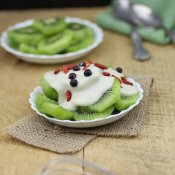 Perfect for topping a slice of cake or a bowl of berries, this Raw Whipped Cream is versatile and delicious. Lemon juice is a surprising, but necessary, ingredient in this recipe!
Since it softens up super fast once out of the fridge, treat like ice cream and serve/eat immediately!
Top this!
These toppings aren't just for cakes! Liven up your berries with a dollop of the raw whipped cream. Raw frosting lends itself beautifully to fresh fruit. Or if you're in that kind of mood, scarf the chocolate icing straight from the bowl! It's up to you!