Wondering how to get your children into the raw food diet? Getting your children to eat raw food may not be as exciting for them as it is for you. A lot of kids are reluctant to try new food, especially since children have more tastebuds compared to adults, making certain food taste more intense for them. But eating habits are learned, and introducing tasty raw food recipes for kids that they can make on their own will help improve your children's overall diet.
Here are some quick and easy to make raw food recipes for kids that you and your children can enjoy making and eating together.
Raw sesame seed bars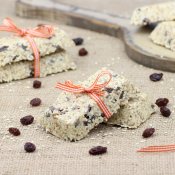 One of the best raw food recipes for kids that you can easily teach your children to make is a recipe that doesn't need any equipment. Well, you'll probably have to help them with the measurements. But all this raw sesame seed bar recipe takes is just mixing in a bowl, pressing down into a dish, and freezing! Your kids will not only enjoy this crunchy and delicious snack, but they will also marvel at their own dexterity in the kitchen.
Raw green smoothies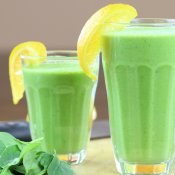 Green might not be the best color in your children's food color wheel. But this shouldn't stop you from encouraging them to eat healthy and tasty raw food recipes for kids. A good way to start introducing to them to the concept that green doesn't have to mean yucky is to mix greens with their favorite fruits. In my silky green smoothie recipe, mix all of the ingredients using a high-speed blender to get that silky smooth texture that even your kids will love. And it still tastes sweet!
Raw chocolate shake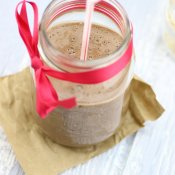 Who doesn't like chocolate? Every child (or even child at heart) says yes to a chocolate treat! Adding bananas to your children's otherwise regular chocolate drink of cocoa powder with some agave nectar and water couldn't be so much easier. Just blend them together and this raw chocolate shake recipe will be a hit to your kids' developing tastebuds.
Raw chocolate pudding with hidden avocado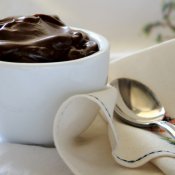 Kids can't get enough of chocolate, and introducing raw food recipes for kids is probably more effective when disguised as one! Allow your children to get busy in the kitchen blending the raw chocolate avocado pudding ingredients while teaching them the benefits of a raw food diet. That way, they will not only learn new tastes, they'll also learn to appreciate them.
Raw ranch dressing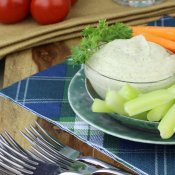 You've probably noticed by now that all of these raw food recipes for kids are about mixing and blending. Guess what? This raw ranch dressing recipe is no different! Get your high-speed blender, throw in all of the ingredients and blend until smooth. Kids can enjoy making this healthy ranch dressing to pair with savory raw pizza or with some raw salad.
Raw recipes for children
Aren't you itching to try these raw food recipes for kids with your little ones yet? It's important to start eating healthy at a young age and developing healthy eating habits can be taught by gradually introducing new tastes that are not so far off from what their palates usually enjoy. Infusing your children's diets with raw food shouldn't be so hard if they also learn how to have fun making raw food recipes for kids on their own. You'll soon find your kids asking for more once they understand that healthy food can be delicious and that raw food doesn't mean yucky food.