Are most of your friends non-raw fooders? You've probably tried encouraging them at some point to try some raw food, but couldn't get them to fall in love with the dish. It's a common experience for many raw vegans. It usually leaves you wondering what the best raw food recipes to impress your friends would be. But you know what? The best way to get around their hesitation is to target their sweet tooth! (And present them with some unexpected, gorgeous recipes they'd never have imagined to be possible until you show them.)
Raw Chocolate Brownies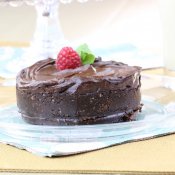 Honestly, who can resist chocolatey treats? I guess there are relatively few who can, but hey, brownies are amazing! And this raw brownie recipe will be hard to keep for long because they'll be gone before you know it. They're that tempting.
To prepare these yummy brownies, process pecans in a food processor, then add dates and continue processing until the mixture thickens. Place all the other ingredients in the food processor with the mixture and process some more until it becomes chocolate-like brown but not too buttery. Press down the brownie mixture firmly into a dish and chill for a couple of hours or so before serving to your friends.
Raw Vanilla Drop Cookies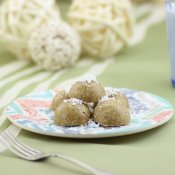 Little somethings can ignite a spark of interest, and these raw vanilla drop cookies are the perfect little sweet bombs to drop on your friends' unsuspecting taste buds. They don't look like they're made raw ingredients, and they don't look too "raw" daunting for non-raw foodies either.
Their simplicity is exciting. Simply mix tahini, maple syrup, coconut oil, pure vanilla extract and sea salt together in a bowl until well combined. Add shredded coconut and mix well before scooping drops onto a cookie sheet and freezing for at least half an hour so that they will firm up. It's best to store these sweet vanilla drops in the freezer (if there's any left at all).
Raw Strawberry Cheesecake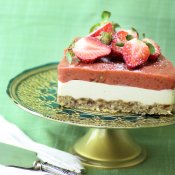 Fancy-looking desserts are also a big plus. Your friends' eyes can feast on the awesomeness of this raw cheesecake recipe. But they'll be more astounded when they have a bite and realize it's far from what they were expecting about raw food. This recipe doesn't taste any different from regular cheesecake, and more of your friends and family won't even realize its a raw dessert recipe.
To make this cheesecake, process macadamia nuts, salt and dates in a food processor. Prepare your cheesecake pan by lining its bottom with dried coconut, and press down the crust mixture into it. For the filling, blend all the cheesecake filling ingredients in a high-speed blender, then pour the filling mixture on top of the crust mixture. Allow it to firm up for about an hour in the freezer while you make the final topping. Blend strawberries and dates to a nice and smooth consistency, and pour it over the raw cheesecake recipe. Let it freeze for a few more hours, and voila! You now have a pretty-licious raw cheesecake.
Raw Alfredo Sauce and From Scratch Noodles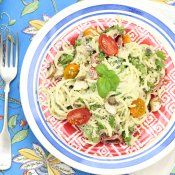 Show your friends you don't need to envy them with their tasty non-raw pasta. Instead, let them see how you make your own equally delicious pasta, raw style. Although you can't really have authentic noodles from raw ingredients, there are still great alternatives. And the best mock noodles for this raw Alfredo sauce recipe? Spiralized zucchini or raw vegan kelp noodles.
But let's get to the main highlight of this whole raw dish – the alfredo sauce, of course. Place cashews, lemon juice, garlic cloves, water, thyme, and sea salt all together in a high speed blender and blend until you get a nice and creamy texture. Pour it over raw "noodles" and serve!
Now Get Uncooking!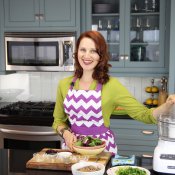 Don't these just look mouthwatering? Most people are attracted to food first because of what they see before they get to know its taste. So showing off your kitchen prowess in making those gorgeous eye candies and the best raw food recipes to impress your friends is a great way to encourage non-raw fooders to try the healthy raw lifestyle.