Lunch today:

Raw Spinach Avocado Soup
Raw Chickpea-Free Hummus (for dipping veggies or crackers into)
Basic Raw Crackers (slather with hummus or dip in soup!)
Raw Chocolate Mousse
Wondering what you could be chowing down on for a raw lunch? This sample lunch menu includes a few creamy, spicy and sweet recipes for you to choose from.
Get started with a bowl of raw spinach avocado soup. Then chow down on veggies or raw crackers dipped in scrumptious (chickpea-free!) raw hummus. Then the icing on the cake: raw chocolate mousse for dessert!
Raw Spinach Avocado Soup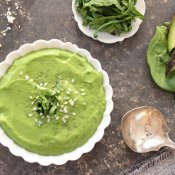 This simple and creamy Raw Spinach Avocado Soup is delicious and super easy to whip up in your blender. Feel free to tweak the spices in this recipe.
For extra flave and texture, toss in some finely sliced spinach, shredded carrots, or chopped celery to your bowl of soup.
Raw Chickpea-Free Hummus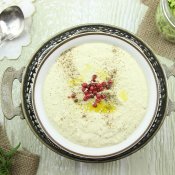 For some garlicky love, check out this Raw Chickpea-Free Hummus recipe. I use zucchini instead of chickpeas - and voila! a perfect creamy dip or spread - yum!
This hummus is great for dipping raw veggies into, or for spreading on crackers.
Basic Raw Crackers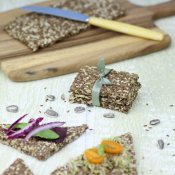 These Basic Raw Crackers are the perfect partners for your bowl of soup, or for slathering your favorite spread on.
I always keep a batch of these tasty crackers on hand for snacks and meals. Or you can sub your fave vegan cracker instead.
Raw Chocolate Mousse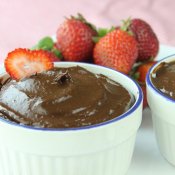 To finish off your delish raw lunch, how 'bout a light fluffy Raw Chocolate Mousse? This recipe is oh-so-chocolatey good!
Avocados are the surprise ingredient in this recipe!
Say yes to raw lunch!
It's easy to skip lunch when you're too busy or tired or dare I say it... just not in the mood! But these options for a raw lunch are so simple and delicious and good for you! You'll feel better the rest of the day if you take the time to nourish your body, trust me.