Woohoo, Easter weekend! For some of you that might mean a few extra days off work, and extra family time - two wonderful things!
Holidays revolve around family and eating, which make perfect opportunities to share raw desserts with family! Nobody can resist dessert, including me!
Wondering how to wow the fam at Easter?
Easter raw food dessert recipes (no dehydrator required):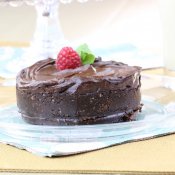 Quick and Easy:
The Rawtarian's grandma-style raw brownie recipe is a no-brainer.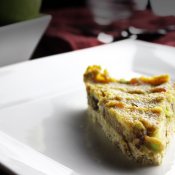 Medium Effort:
Old-fashioned raw apple pie or classic raw chocolate shortbread cookies.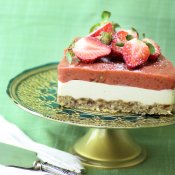 Most Effort:
Rich raw strawberry cheesecake or decadent raw carrot cake!
Whatever raw goodies you make, try to up the raw ante this weekend. I know I will be hopping up a storm in my raw kitchen! (Get it, hopping like a bunny, yah?? <groan> <heehee>)
Hope the raw Easter bunny finds you! And if it's not likely to find you, take that bunny by the reigns and raw-i-fy your Easter!
What raw goodies are you going to make this weekend?