Easter is edging closer (yay!), and Easter chocolate is one of my fave treats! Do you remember scarfing big chocolate bunnies and running around looking for those little foil-wrapped chocolate eggs? Well, just because you're raw doesn't mean you have to miss out on Easter goodies!
I present to you 5 delicious raw vegan recipes that feature, you guessed it, chocolate!
Raw chocolate truffles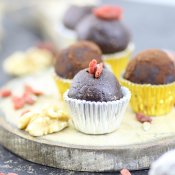 Surprise and delight kids and adults alike with these Raw Chocolate Truffles. These delights are both chocolatey and nutty, and oh-so-good. And you can shape them like an egg if you're really creative!
Serve in Easter-themed foil cups for a more festive feel!
Raw chocolate fudge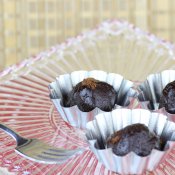 For a creamy chocolate hit, try this Raw Chocolate Fudge for maximum taste impact. These little morsels are about as chocolatey as you can get!
Mold into little eggies, wrap in festive foil, and voila!
Raw chocolate cake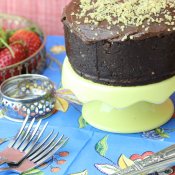 If you're making Easter supper and need a chocolatey dessert, this Raw Chocolate Cake fits the bill. Guaranteed to be the hit of the party! If you have a bunny-shaped cake pan, better yet!
Ice with Raw Chocolate Icing for maximum chocolate factor!
Raw white chocolate bars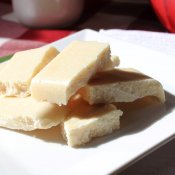 For the white chocolate fans in your life, serve up a batch of Raw White Chocolate Bars and bask in the praise! I used to love those white chocolate Easter bunnies back in the day.
Arrange these lovelies with chocolate truffles or fudge on your favorite Easter serving tray for a festive feel!
Raw chocolate haystacks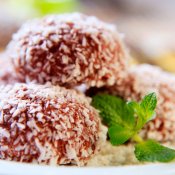 Another Easter treat: Raw Chocolate Haystacks! Easy to make and oh so chocolatey-coconutty good! So they are perfect to whip up before your Easter gathering.
Wrap in Easter-themed foil and surprise your guests with these sweet Easter treats!
Simple & sweet
There you have it! This Easter, spoil your partner, kids, friends and family with a collection of raw vegan chocolatey Easter treats. And make sure the Easter Bunny leaves a little something special for you!