For people who are always on the go, finding the time to prepare healthy meals can be a challenge. The added challenge of coming up with a simple yet nutritious meal or snack can definitely add to your daily struggle. If you've been struggling with your diet and would like to make a conscious choice to eat healthy and raw food, go for one of my fast raw food recipes.
No matter how experienced you are with raw food preparation, it's always good to have a guide for some easy-to-make recipes for whenever you're in a hurry. With these fast raw food recipes, you can prepare them at home just before you leave to rush to work or after dinner for a nice sweet snack. Here are some of my fast raw food recipes:
Raw Salad for Lunch
If you're in a real hurry and you're running late for work, you can use this easy to make raw salad recipe. It's a very simple and fast recipe where you will only need to prepare a few items for your lunch. However, I don't recommend preparing them in advance as the ingredients can turn smooshy and less appetizing.
Instead, you simply have to bring a ripe carrot, tomato, and avocado with you to work. When you're about to eat, you just need to prepare these ingredients to make into a delicious, healthy, and colorful raw salad for lunch. If you've got a lunchroom at work, you're good to go with this one!
Raw Chocolate Cookies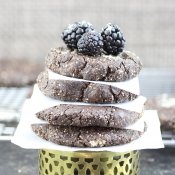 Perfect for days when you've just got to satisfy your chocolate craving, you can recreate this easy recipe for raw chocolate cookies.
Compared to other raw cookie recipes, you simply need a few ingredients to recreate this gooey treat: almonds, cashews, dates, coconut oil, vanilla, agave nectar, sea salt, and cocoa powder. Best served warm, you do not need to refrigerate them too long. Since they don't turn crispy, you can dehydrate them for just a few hours.
Raw Banana Chai Smoothie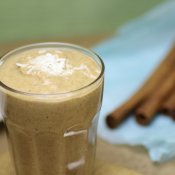 If you're looking for a fast and easy recipe for a raw smoothie, this Raw Banana Chai smoothie will work wonders!
You can turn it into a quick dessert fix or a replacement for a sweet coffee or hot cocoa after dinner. It is really easy to make as you just need to blend the ingredients in a blender. To achieve the chai taste, you can use cardamom or cinnamon. This will be a perfect end to a hot summer day!
Raw Chocolate Haystacks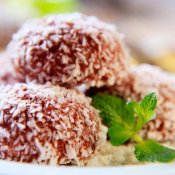 Apart from the fact that this is an easy to make recipe, you don't need to use any equipment, which means less dishes to clean.
All you need to make this recipe are shredded coconut, coconut oil, maple syrup, raw cocoa powder, sea salt, and pure vanilla extract. You can make these raw chocolate haystacks in advance and store them in your freezer so you can have a quick sugar fix.
Raw Brownies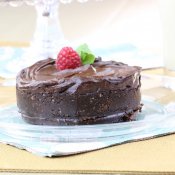 If you've been on the lookout for a raw brownie recipe that won't disappoint you, you've come to the right place! The texture and taste of this raw brownie recipe resembles real brownies, especially after it has been refrigerated for an hour or so.
Because of how delicious this recipe is, you may want to double the recipe so you can make more servings. This is one of my most popular recipes ever!
Which one is your favorite fast raw food recipe?
Making your own raw food is a lot better than buying prepared food for so many reasons, especially since you can never be too sure with the ingredients they use. It's time you start making raw food at home using these easy fast raw food recipes. You'll absolutely love these recipes for raw chocolate cookies, raw chocolate haystacks, and raw brownies if you're craving for chocolate.
You can also take the recipe for raw banana chai smoothie as a dessert after a raw salad for lunch. With these easy to make and fast raw food recipes, you'll be a raw pro in no time!