Sauces and condiments are staples you don't want to live without as a raw vegan. Well, maybe you do, but I'm betting at least one of the following recipes will catch your eye (and your tastebuds!). Raw ketchup, raw mayo and raw sour cream are all condiments that add pizzazz to everyday recipes. Same with sauces like raw cheese sauce, raw tomato sauce and raw Alfredo sauce.
Now I can hear you thinking, "But these recipes sound like they are hard to make!" Not true. All of these sauces and condiments are whipped up easily in your blender. Plus, they all taste fantastic, so you have no excuse! Which of the following sauces and condiments appeal to you the most?
Raw Cheese Sauce
This dreamy Raw Cheese Sauce is a staple in my kitchen. Serve it fresh out of your high-speed blender while it's still warm! I love drizzling this cashew-based sauce over broccoli... yum!
This sauce takes on a firmer consistency after refrigeration - kinda like cheez whiz!
Raw Tomato Sauce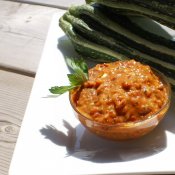 For a super versatile sauce, look no further than this Raw Tomato Sauce recipe! Think pizza sauce and spaghetti sauce. Serve over kelp or zucchini noodles. Fresh tomatoes, sun-dried tomatoes and olive oil form the basis of this recipe: it is quite strong, so a little goes a long way!
This sauce will keep in your fridge for up to three days.
Raw Alfredo Sauce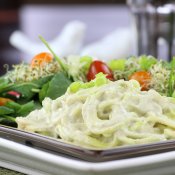 This creamy cashew-based Raw Alfredo Sauce is another sauce you must add to your repertoire. Believe me when I say that it's superior to the 'real' stuff. It's that delicious! For a quick meal, serve over zucchini or kelp noodles.
All you need is a blender for this recipe - it's super easy!
Raw Ketchup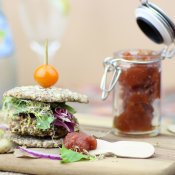 No fridge is complete without ketchup, am I right? Fresh tomatoes, sun-dried tomatoes and dates (secret ingredient!) form the base of this delicious Raw Ketchup. I must add that no veggie burger is complete without raw ketchup, either!
Super easy to make: all you need is a blender.
Raw Mayonnaise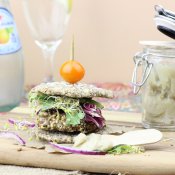 Mayonnaise is another can't-live-without condiment! This Raw Mayonnaise recipe will suit your needs, whether you're slapping some on a veggie burger, or using it as a rich, tasty dip for veggies.
Macadamia nuts are the surprise ingredient in this raw mayonnaise recipe!
Raw Sour Cream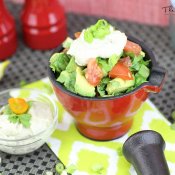 Are you a sour cream fan? Then you'll love this cashew-based Raw Sour Cream recipe! It's super easy to make - all you need is a blender!
Raw sour cream + raw tacos = a win-win taste explosion!
Yes please to sauces and condiments!
I have to eat my broccoli covered with cheese sauce. And my veggie burger slathered with ketchup and mayo. Tacos and sour cream, of course! These are all classic combinations that are tried and true, but you don't have to stop there. Use your imagination for maximum taste sensation!