Raw vegan recipes are about more than plain old boring uncooked veggies. There are actually many types of raw vegan recipes ranging from sweet to savory and from -- and from tidbits and meals to desserts. There are even recipes that your non-vegan friends will delightfully dig!
Salads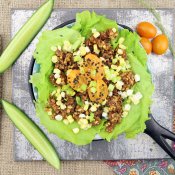 Who says salads should be boring? True, they can be boring sometimes, especially if you're having the same recipes over and over again. However, salads are really handy to have around as part of your raw vegan arsenal because they're quick and easy to make. Basically you just have to dump the ingredients together into a bowl and enjoy! But with my raw vegan recipes, you can turn a plain salad into a tasty and delicious dish! Why don't you try making some raw salad for lunch, raw cashew apple salad, or raw avocado dulse salad?
Smoothies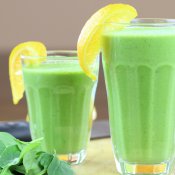 Raw smoothies are one of yummiest healthy blends. The ingredients are broken down and mixed together so well that they can actually disguise that "green" taste from your greens (like spinach and kale). This raw vegan recipe also allows your body to absorb more nutrients. Smoothies can be prepared with just a blender, and they're really simple yet packed with substance. I personally like having my silky green smoothie in the mornings. I also have recipes for raw banana chai smoothies and raw lemonade smoothies, among many other raw smoothie recipes.
Savory sauces and dressings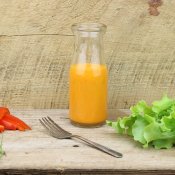 Adding different raw sauces or dressings gives your dishes a boost in flavor. You can transform a boring dish into something amazing. Just blend the ingredients until you obtain the right consistency.
My raw cheese sauce recipe and my raw ranch dressing recipe are just two of the savory sauces and dressings you can try matching with a variety of companion raw vegan recipes.
Savory meals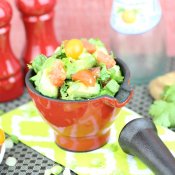 Contrary to popular belief among non-raw vegan foodies, raw vegan recipes are not just about fruits and vegetables. Even vegans get tired of eating food with the same taste all day long! Sometimes you just can't help but crave something savory. But you don't have to give in to the temptation of junk and processed food because there are a number of savory raw food recipes you can enjoy.
Some of the recipes need to be dehydrated first so they can take a while to prepare a dish, but the steps are really easy to follow. You may want to try some of my savory recipes like raw salmon salad pate, simple raw guacamole, or a raw bacon lettuce tomato sandwich.
Dehydrated recipes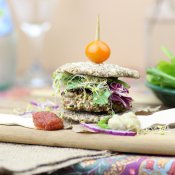 If you are a seasoned raw vegan, you're likely to have a dehydrator. But if you don't know what to do with it, I have several recipes you can try making. These dehydrated raw vegan recipes require a lot more time to make, but once you've tasted the fruits (or veggies) of your labor, you'll find it worth the wait!
This raw zucchini bread recipe, raw onion bread recipe and raw veggie burger recipe are just some of my many tasty dehydrated recipes.
Cakes and pies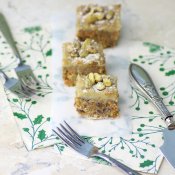 Those oh-so-heavenly-looking cakes and pies that you crave might be your kryptonite against your raw food diet. But hey! It's possible to still stay raw while having some yummy gluten-free raw vegan delights. You might worry that they'll taste too "healthy," but, believe me, they don't!
These absolutely healthy but delicious no-bake cakes and pies are really simple to make and most of them just need freezing to stay together. Some of these raw vegan recipes that you can try are raw carrot refrigerator cake, raw cranberry lemon cheesecake bites, and raw banana cream pie.
Other raw vegan recipes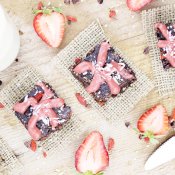 Want more luscious sweets for your vegan sweet tooth to explore? Well, there ARE more raw vegan recipes to satisfy your cravings for desserts. They are guaranteed guilt-free from sugar and gluten, but they're also amazingly sweet! Most desserts just need mixing and chilling before you can indulge in their sweet pleasure. How about giving these raw desserts recipes a try: raw chocolate mousse, creamy raw fruit chia pudding, and raw vanilla drop cookies.
Which one will you make first?
I don't know about you, but thinking about all these yummy raw vegan recipes are making me hungry. Who knew there were so many options you could try when going raw? Don't be intimidated because these raw recipes are not as complicated as they look.